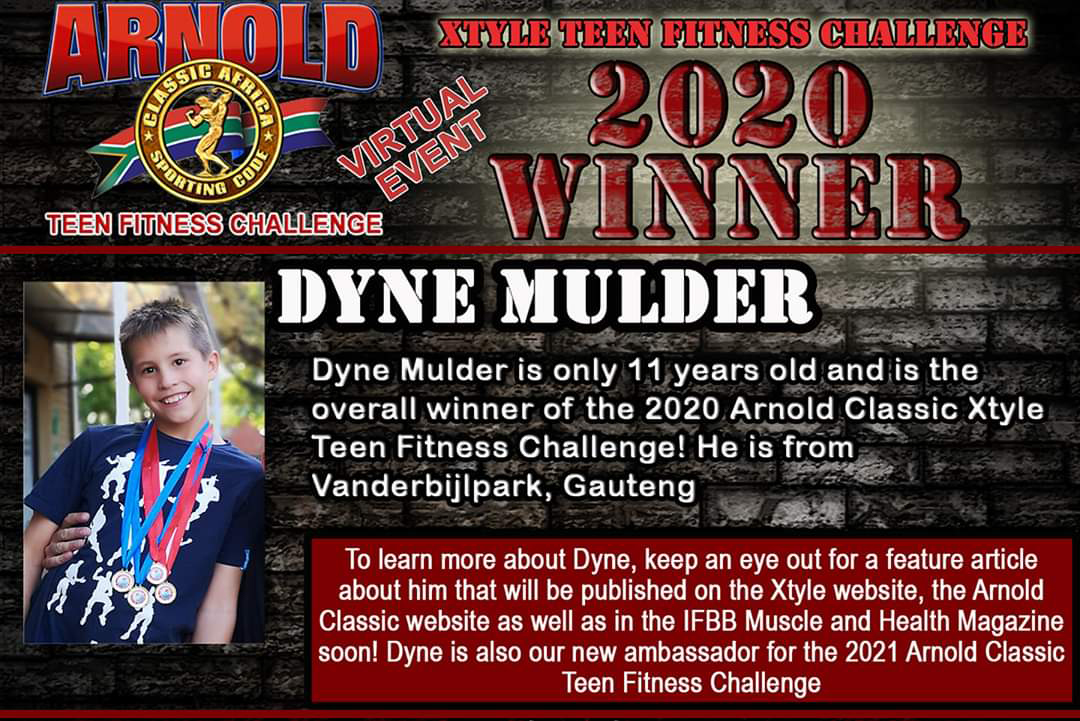 Xtyle Teen Fitness Challenge Online Competition Rules
Anyone between the ages of 10 and 19 years may enter
Entries open 15 May and will close 30 June 2020.
Entry fee is R100 per routine. No video entry will be accepted without proof of payment.
A competitor may enter only 1 video based on each routine
Each routine will have a winner
Complete the entry form, pay entry fee, and send the videos via drop box or post it on face book and send us the face book link with your entry form or email it to u both the emails.
You can find the entry form on arnoldclassicafrica.com
A competitor must submit one continuous video file for entry via email with a drop box or we transfer link or post it on face book and mail us the face book link. No editing may be done to the video file. The subject of the email must be "ACA Teen Fitness Challenge". The email must contain the competitor's full name, age and which routine he or she submitted.
All entries must be submitted to BOTH the following email address:

This email address is being protected from spambots. You need JavaScript enabled to view it.
This email address is being protected from spambots. You need JavaScript enabled to view it.
All exercises in a routine must be done correctly and according to rules as stated on the demonstration videos. Should one of the competitor's sets of a routine contain any exercises that were not according to the rules, that set of the routine will be disregarded.
The judge's decisions are final.
No refunds to any entry fees will be given.
ACA has the right to post the video's on social media platforms and the ACA web page.
---