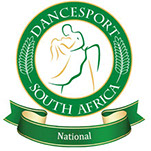 Dance Sport is one of the fastest growing sporting codes internationally which are multifaceted and have equal representation in terms of Gender , the 2019Arnold classic will see other forms of Dance coming on board, like Hip-Hop, Tap and modern dance. We have numbers in terms of participating athletes as it was evident with 2016 Arnold classic tournament.
Dance Sport is one of the most graceful sports, where men and women compete on equal terms – of 100% gender parity. It is a team sport danced in partnership between man and woman using required technique together with floor craft and artistic interpretation to produce highly disciplined dance performance.
Dance Sport developed out of the narrow confines of Ballroom dancing but today includes any dance style which has achieved internationally recognized competition structure and has adopted a sport based culture.
Click on the photos to view
---